How to use a rental voucher?
If you've been given an Easy Renter rental voucher as a gift or through a special offer or cancellation, here is all the information you need to activate your voucher for a future rental:
How to use a voucher when booking?
The discount code must be submitted during your booking before proceeding to the payment page. Please note that vouchers cannot be applied after a booking is complete.
As shown in the picture below, you must:

Step 1 - Click on "Enter a voucher"
Step 2 - Enter the voucher code
Step 3 - Click on "Apply voucher"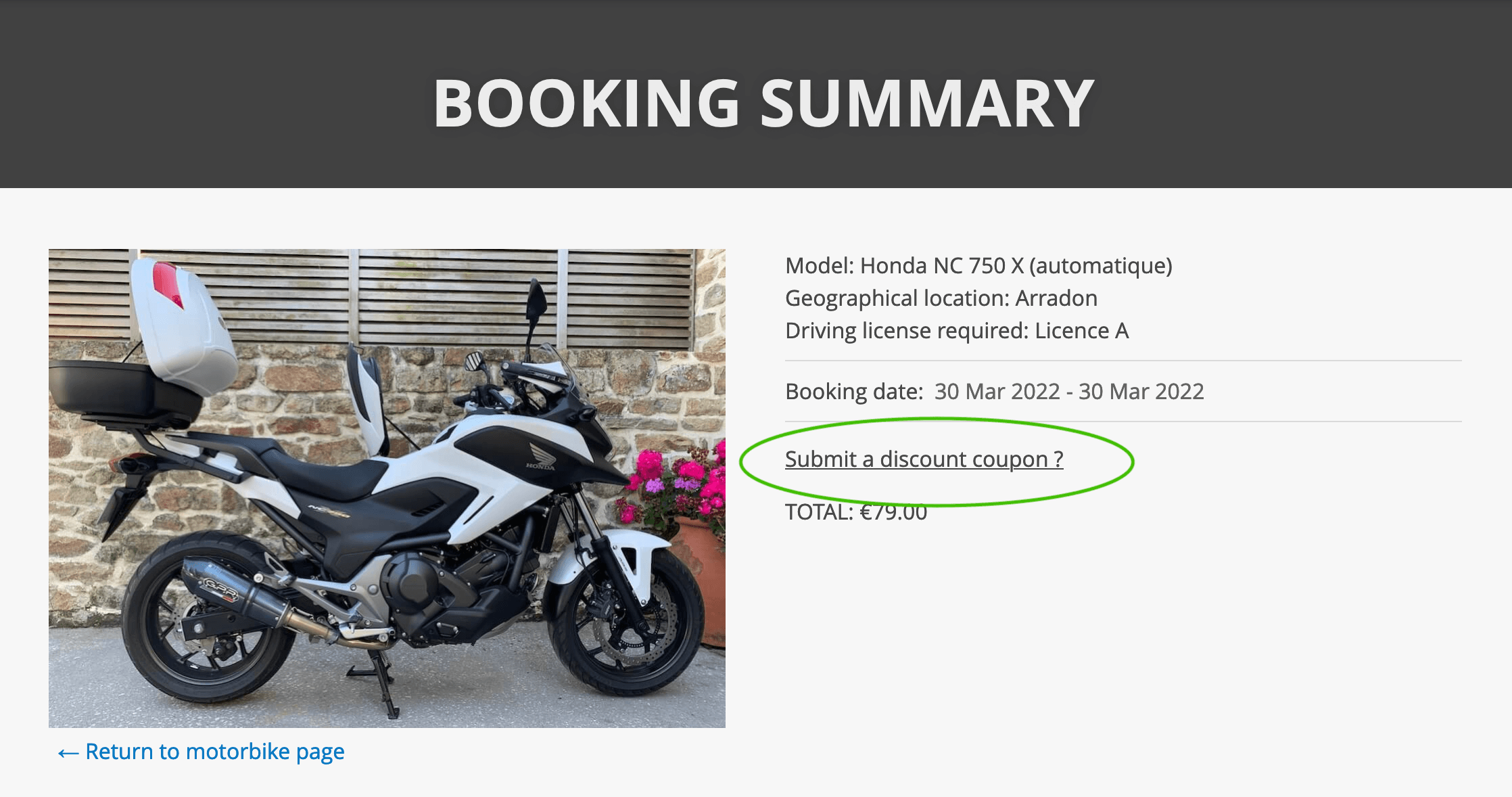 Your booking subtotal will now be reduced. You can proceed with the rest of your booking by logging in and paying the rest of the rental.
Related pages: